Attic Air Service Toronto
Improving your attic ventilation is more important than you might imagine. If you want to learn why, get in touch with the friendly experts at L.B. Heating & Air Conditioning today.
What Is A Balanced Attic Ventilation System?
A balanced ventilation system involves having continuous intake (usually at the soffit area) which introduces air flow designed to push hot, moist attic air out of the roof ventilators typically located near the peak of the roof (referred to as exhaust ventilation).
Note that having the correct amount of insulation and air flow not only makes for more comfortable temperatures in your living or work space, it also contributes to the longevity of your roof.
As a trusted ventilation company, L.B. Heating & Air Conditioning ensures correct installation and adequate attic ventilation, in accordance with manufacturer standards. Additionally, we apply our many years of experience to solve many of your other ventilation problems. Call today for details.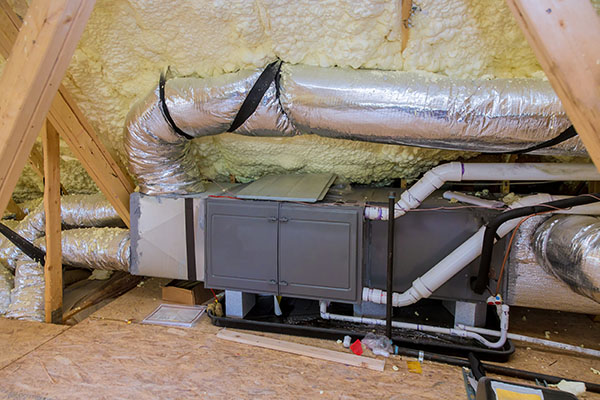 Furnaces Service and Repair
Boilers Service and Repair
Fireplaces
Humidification Installation
Central Air Service and Repair
Ductless Air Service
Attic Air Service
Hot Water Installation
HVAC Maintenance
50+ years of experience
Trained and qualified professionals
Dedicated and organized team
Flexible services
Toronto
York
North York
Etobicoke
High Park
Parkdale
The Junction
Annex
Beach
Mississauga
Bloor West
The Kingsway
Attic Ventilation Advantages
Attic ventilation plays a vital role in HVAC systems, and L.B. Heating and Air Conditioning recognizes its numerous advantages.

First, proper attic ventilation helps regulate temperature extremes, preventing heat buildup in summer and reducing condensation in winter. This translates to lower cooling and heating costs, as the HVAC system operates more efficiently. Moreover, it helps extend the lifespan of HVAC equipment by reducing strain and minimizing the risk of overheating. Attic ventilation also aids in maintaining indoor air quality by preventing moisture buildup, reducing the potential for mold and mildew growth. 

Overall, attic ventilation is a cost-effective solution that enhances HVAC performance and promotes healthier, more comfortable indoor environments. Give our team a call to discuss the proper measures for your own attic.
We can solve all your attic ventilation issues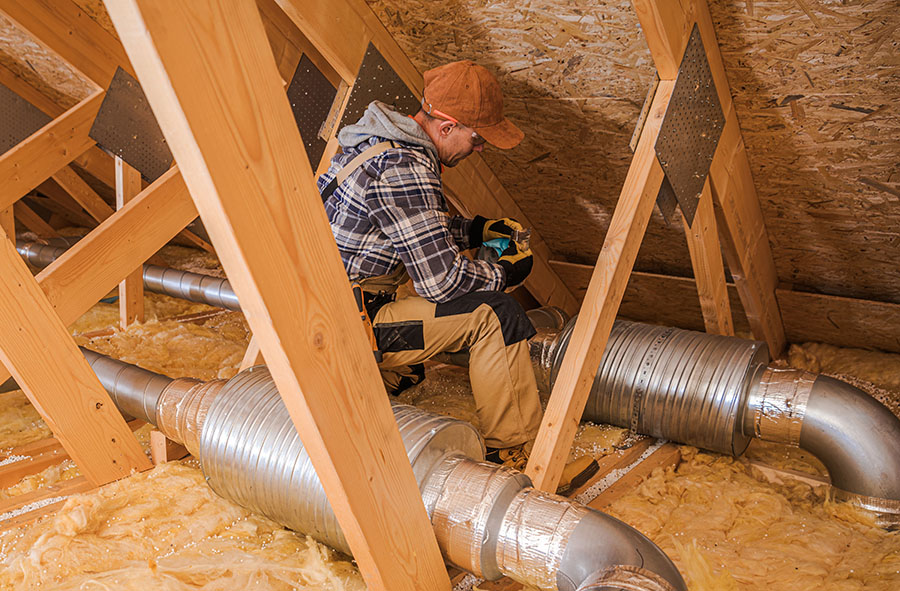 Interested in learning more about our services and products? Call us!
Get in touch with us for top quality services around Toronto, York, North York, Etobicoke, High Park Junction, Annex Beach and Mississauga.
L.B. Heating & Air Conditionning is committed to ensuring that the collection and processing of data carried out by our
lbheating.com
site complies with the General Data Protection Regulations (GDPR) and the Data Protection Act. To know and exercise your rights, particularly concerning the withdrawal of consent to the use of collected data, please consult our
privacy policy