L.B. Heating & Air Conditioning installs and services high efficiency tankless water heaters that provide endless domestic hot water, all while keeping your utility bills low. Call us today for details.
Never Run Out Of Hot Water Again
Has this ever happened to you: You're taking a hot shower, shampoo in your hair, when suddenly the water begins to turn lukewarm. You rush to rinse, but now the water's ice-cold and your shower is ruined. 
Are you tired of cold-shocking your body when you expect hot water? Well, there's a way to avoid it, and save money and energy in the process: by installing a tankless water heater.
If you're thinking about buying one of these units, you might soon be overwhelmed by the choices. Don't despair, just get in touch with L.B. Heating & Air Conditioning! We'll help you find the best tankless water heaters in Toronto based on factors like pricing, customer rating, max GPM, heating capacity (BTUs) and Energy Star certification. Call today to learn more.
Save money and energy without trading your comfort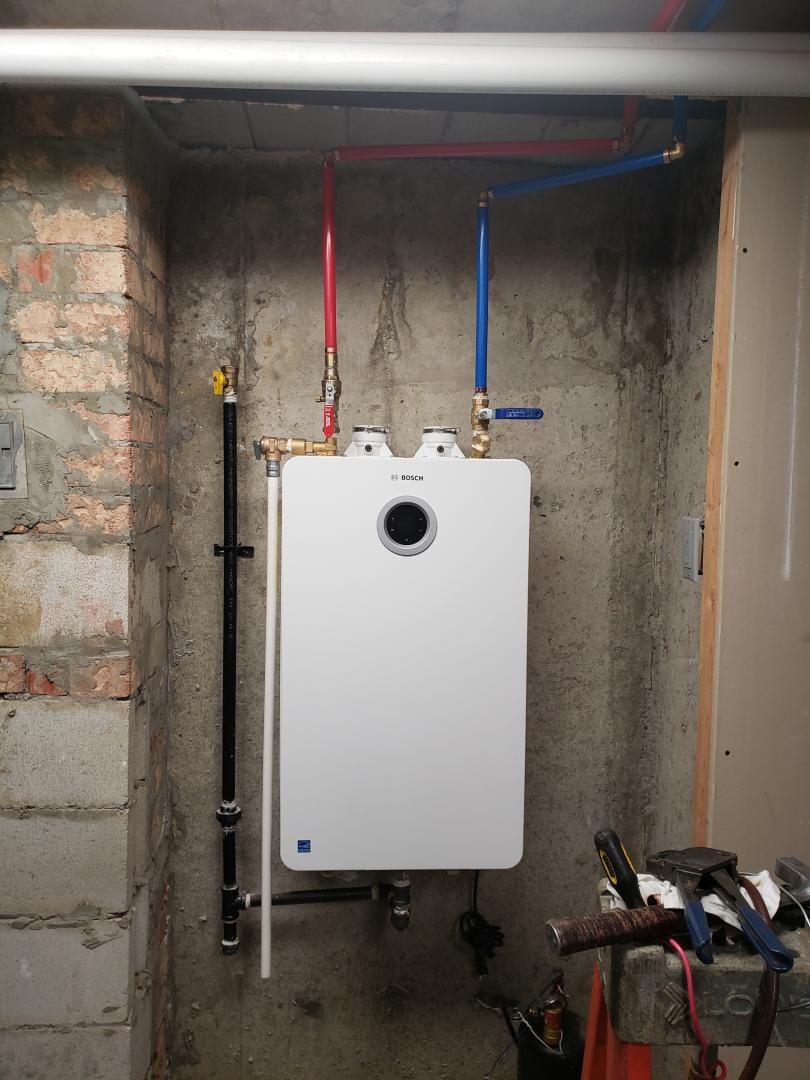 Furnaces
Boilers
Fireplaces
Humidification
Central Air
Hot Water
Over 4 decades of experience
Trained and qualified professionals
Dedicated and organized team
Flexible services
Toronto
York
North York
Etobicoke
High Park
Parkdale
The Junction
Annex
Beach
Mississauga
Bloor West
The Kingsway
The Benefits of Tankless Water Heaters
There are 4 main reasons to love tankless water heaters: energy-efficiency, space and money savings and a constant supply of hot water. According to the latest research, a tankless water heater is 24% to 34% more energy-efficient than storage tank water heaters, based on an average usage of 41 gallons per day.
However, even if you double that amount, they are still 8% to 14% more efficient. You could even push that up to 50% more efficient if you install a tankless water heater at every location where you use hot water. 
Since you're using less energy, you're also saving money. Not having a storage tank also means tankless water heaters are small and thus, are a great option if you're looking to free up space in your home, or if you have limited room.
And finally, since tankless water heaters heat cold water on demand, it's possible to have hot water indefinitely as long as you keep the tap running. Give the team at L.B. Heating & Air Conditioning a call today for further details.
Never run out of hot water again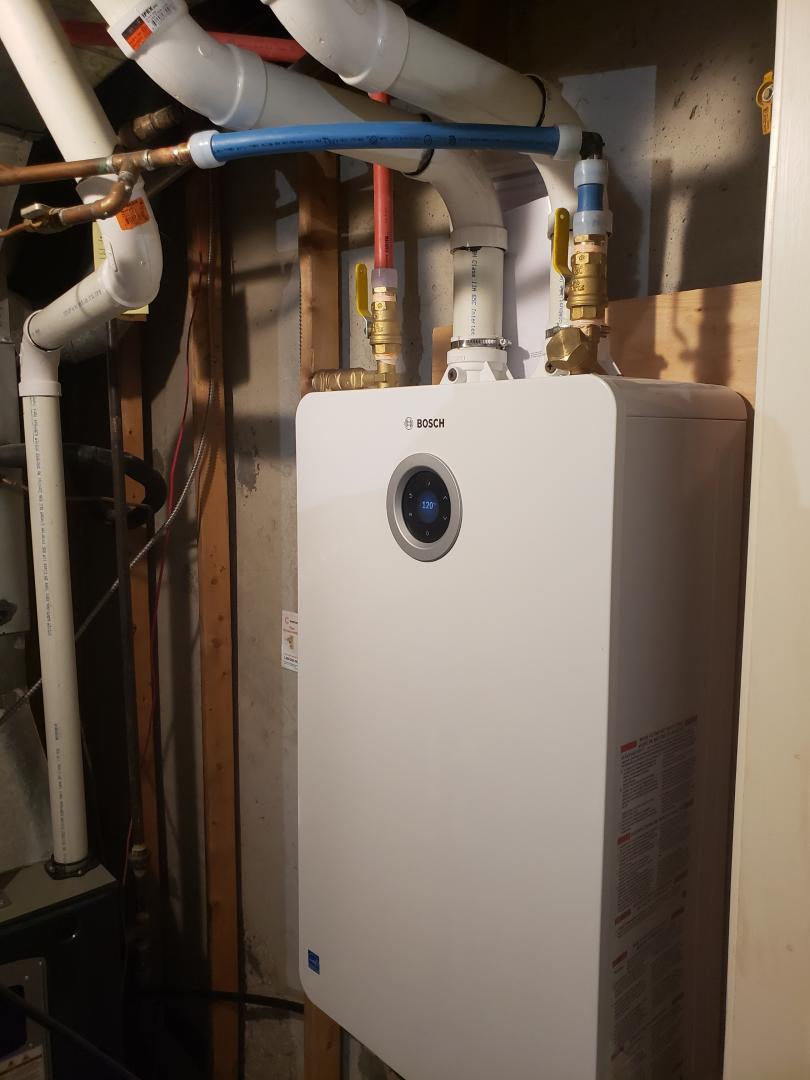 Interested in learning more about our services and products? Call us!
Get in touch with us for top quality services around Toronto, York, North York, Etobicoke, High Park Junction, Annex Beach and Mississauga.
L.B. Heating & Air Conditionning is committed to ensuring that the collection and processing of data carried out by our
lbheating.com
site complies with the General Data Protection Regulations (GDPR) and the Data Protection Act. To know and exercise your rights, particularly concerning the withdrawal of consent to the use of collected data, please consult our
privacy policy