Did you know that consumers don't consider price the #1 factor?  It is actually Trust. That is why when you buy a furnace at LB Heating you'll be guaranteed an installation that you and your family can sleep and live satisfied and safely in your home. You can trust us to take care of everything from the initial home visit to the installation and post installation checkup.
We will look at and evaluate your home from every angle to make the furnace(s) suggested will live up to your expectations. We'll review your current heating system to make sure the new furnace will match and operate with your current ductwork.
What Should You Consider When Buying a New Furnace?
There are two main factors when choosing a new furnace:  The Contractor and The Furnace. Most homeowners don't realize that if a contractor doesn't install the furnace correctly, the furnace will not perform as expected, no matter the name brand.
Make and Model. There are many manufacturers today in the Toronto Market. It can get confusing to keep up with all of them. You can leave it to us to give you the right advice with expertise knowledge between different categories of furnaces:

Variable Speed vs. Constant Torque
2 Stage vs. Modulating
ECM vs PSC
 

Contractor Experience and Comprehensive Knowledge.  No Matter if your home is a Century home or a Modern Construction, your HVAC contractor must take into consideration your heating design and current system.  There are too many pitfalls if you just replace the furnace. Your HVAC contractor should be interested in how comfortable you are in your home with your current system. Taking into consideration your personal comfort needs will guarantee the correct new furnace for you and your family is installed.
 
Contractor License. Did you know to operate in the city of Toronto, contractors must have a city license? Most homeowners don't and, indeed, a lot of contractors don't either. But without a licence how is the homeowner protected in case of fraud?
 
Insurance Liabiliity.  Most homeowner are not aware that when they hire a contractor they are liable for any injury incurred in their home by their contractor's employees.  That is why always ask for WSIB insurance and insurance liability.  Most contractors carry $2M to $5M.
 
Warranty.  All furnace manufacturers have an out of the box warranty of 5 years. But all manufacturers advertise 10 years. Why? If you read the fine print, your new furnace is warranty for 10 years only when and if your HVAC contractor registers your new furnace. Make sure your HVAC contractor will register and always ask for a copy of the registration afterwards.
 
Place of Business. We often hear homeowners complain about how they can't "reach" their HVAC contractor. This is result often of a contractor who doesn't have a brick and mortar place of business. They have no land lines to answer questions and inquiries. Their work truck and cell phone are their office.
Discover the savings you can make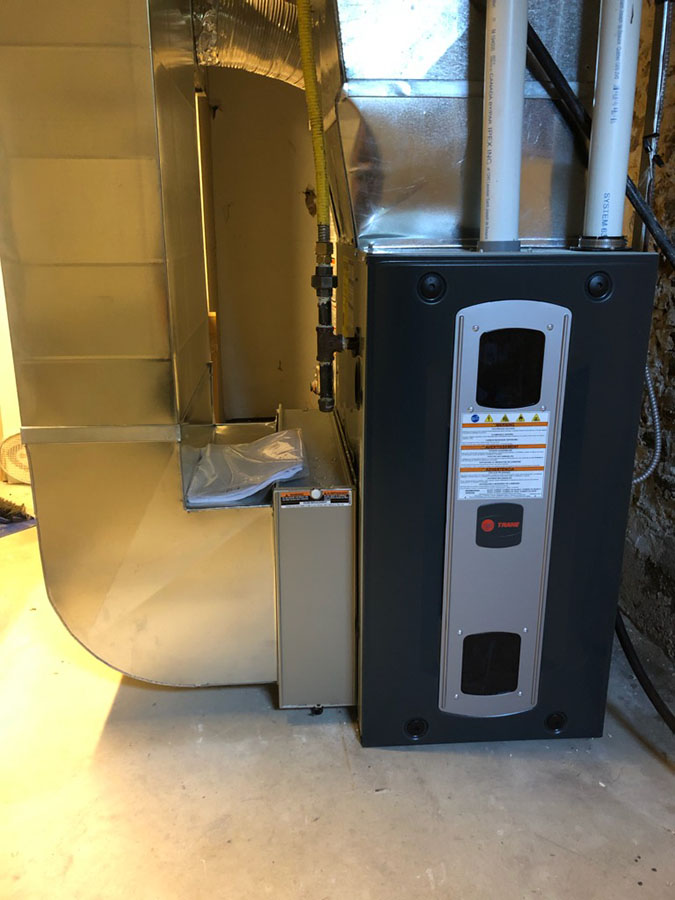 Furnaces
Boilers
Fireplaces
Humidification
Central Air
Hot Water
Over 4 decades of experience
Trained and qualified professionals
Dedicated and organized team
Flexible services
Toronto
York
North York
Etobicoke
High Park
Parkdale
The Junction
Annex
Beach
Mississauga
Bloor West
The Kingsway
When Should You Consider Buying a New Furnace?
Age of the unit is arguable the best maker. Did you know the average life span of a current heating appliance is 14.7 years?Long gone are the days of furnaces that last 20 or 30 years. But remember those appliances were 50-60% efficient. Today's furnaces are 96% and up. Replacing an old furnace can result in savings on your energy bill of 20-25%. 
When a furnace reaches its life expectancy, breakdowns start to occur more often. That is when a homeowner has to ask if it's worth repairing the furnace. Price of Repair vs. Price of a new Furnace is the dilemma every homeowner eventually faces.  At LB Heating & Air Conditioning Co., we will provide you solid advice backed with knowledge and experience to make sure you make the best choice for yourself (not for us).
Service History can also be a helpful marker. If you experience year after year or every few years parts starting to fail, you will want to consider replacing your furnace. The old adage that the "sum of the parts can exceed the unit cost" is very true in our industry.  
Another marker is finding Parts. As manufacturers change the design of their furnace every few years, parts for older furnaces become more scare and costly.
Finally, the last consideration are signs that don't require an HVAC technician to determine there is an issue with your old furnace. A homeowner can review these without anyone's help. First, signs of Rust both inside and outside the jacket of the furnace are definitely not to be ignored. They usually mean a water leak is occurring somewhere which can eventually turn into something worse. Also, operation noise is another telling consideration when a furnace is on its last legs.
There is nothing like hearing the furnace come on when the house is silent disturbing everyone inside. If you start noticing your Energy Bills (Electric and Gas) are consistently rising, you will want to consider buying a new Furnace.
Let us help you explore your options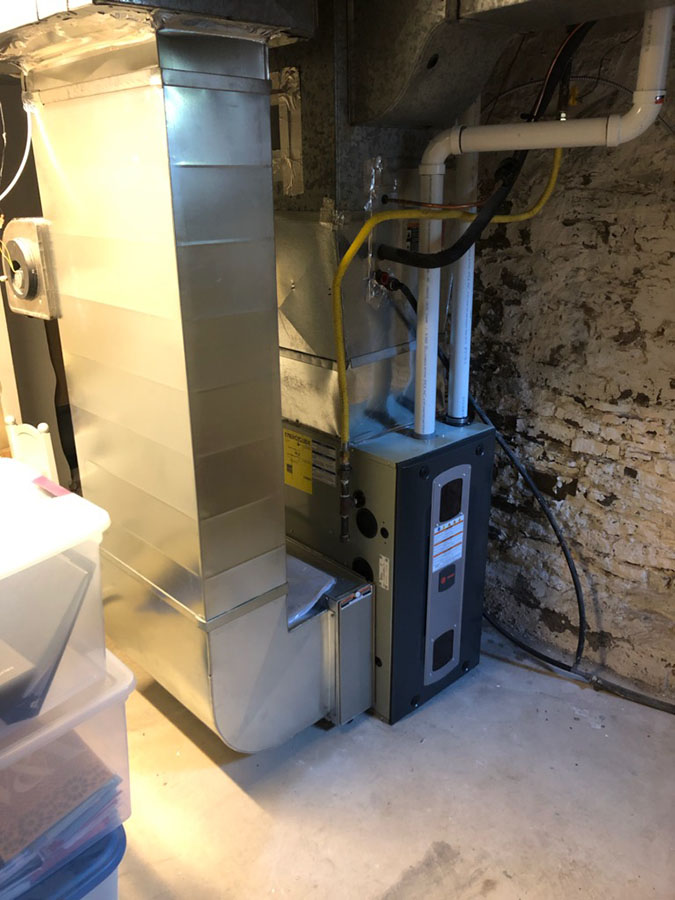 Interested in learning more about our services and products? Call us!
Get in touch with us for top quality services around Toronto, York, North York, Etobicoke, High Park Junction, Annex Beach and Mississauga.
L.B. Heating & Air Conditionning is committed to ensuring that the collection and processing of data carried out by our
lbheating.com
site complies with the General Data Protection Regulations (GDPR) and the Data Protection Act. To know and exercise your rights, particularly concerning the withdrawal of consent to the use of collected data, please consult our
privacy policy