Gas fireplaces, inserts and log sets are efficient and easy to use, giving you a cozy fire at the flip of a switch. Contact L.B. Heating & Air Conditioning and let us help you find the one that fits your home and lifestyle.
Types of Gas Fireplaces
Gas fireplaces come in three types: inserts, for folks who want to retrofit a wood-burning firebox with something more convenient and efficient; built-ins, for those who want a fireplace where there isn't one now; and log sets, basic burners that sit in existing, open fireplaces.
Both inserts and built-in fireplaces are reliable heat producers, filling your room with a mix of warm air and radiant heat. Log sets are usually more for looks than warmth. With each gas fireplace type, you have a choice between models that vent the flames' fumes outside or vent-free versions that discharge all their heat, and exhaust, into the house.
L.B. Heating & Air Conditioning will help you pick the type of gas fireplace that's right for you. We'll also walk you through the key features to look for and explain how to get a unit that generates enough heat for your particular space. So when the first icy night of winter arrives, all it will take is a click of a remote control for you to cozy up in front of your blazing hearth.
Cozy up in front of a blazing heath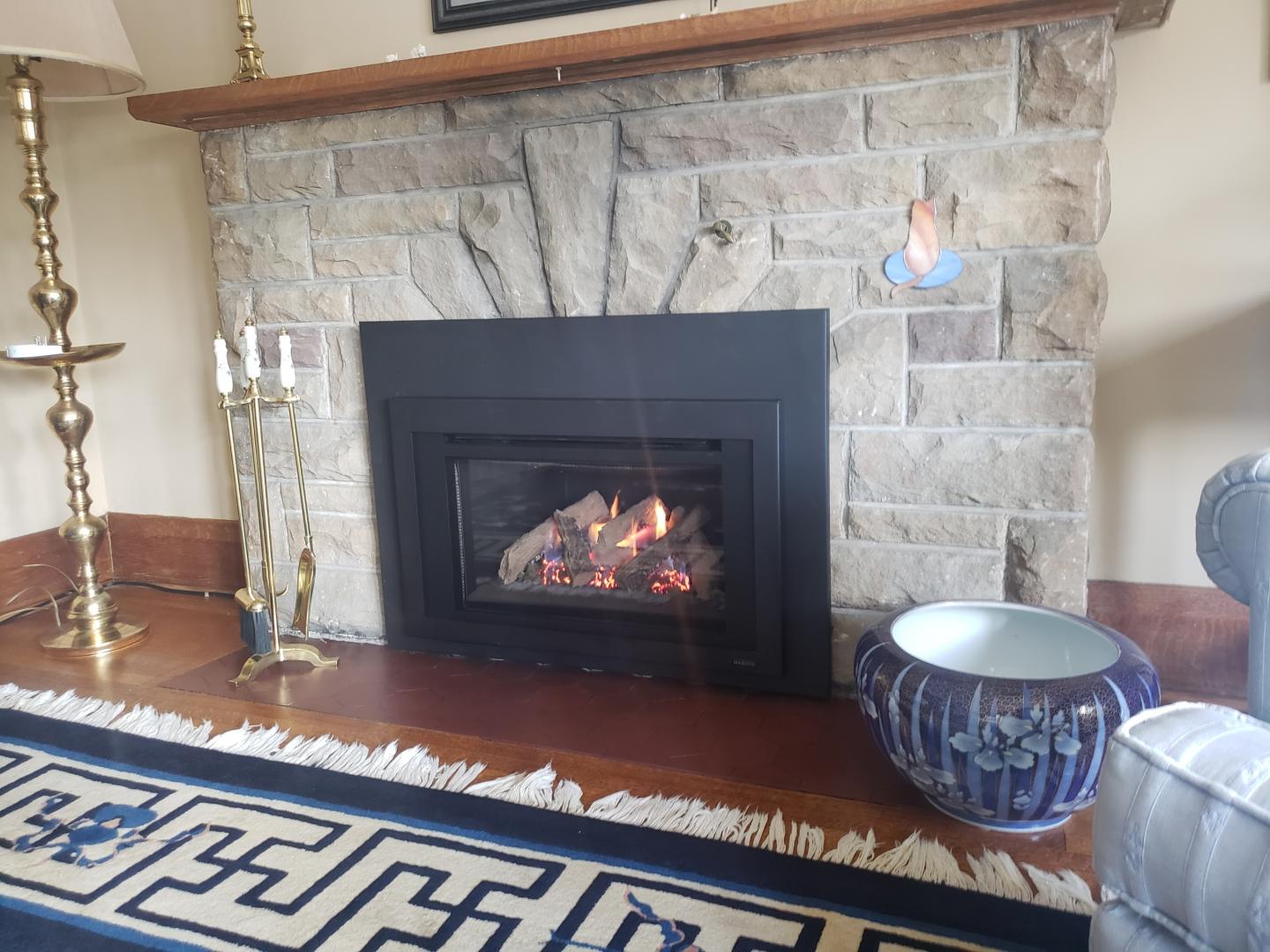 Furnaces
Boilers
Fireplaces
Humidification
Central Air
Hot Water
Over 4 decades of experience
Trained and qualified professionals
Dedicated and organized team
Flexible services
Toronto
York
North York
Etobicoke
High Park
Parkdale
The Junction
Annex
Beach
Mississauga
Bloor West
The Kingsway
Why Choose Gas Over Wood
Wood-burning fireplaces provide great ambiance, but they can't beat the easy, no-fuss efficiency of gas. Here's why:
You don't have to split, stack, season, or haul logs.
There are no ashes to bag, no smoky smells, no chimney to clean.
You can start, adjust, and snuff out fires with the touch of a remote control.
The fire needs no tending and won't die out from neglect.
A wall thermostat can control the flame size—and therefore heat output—to maintain a specific temperature setting in the room.
You can get as much as 75 to 99 percent of a fuel's energy back as heat, instead of the 10 to 30 percent for wood fires.
Gas fireplaces can go almost anywhere—in an upstairs bathroom, in a basement, or outdoors—without needing a chimney.
Want to learn more? Get in touch with the experts at L.B. Heating & Air Conditioning today!
There's no beating a no-fuss gas fire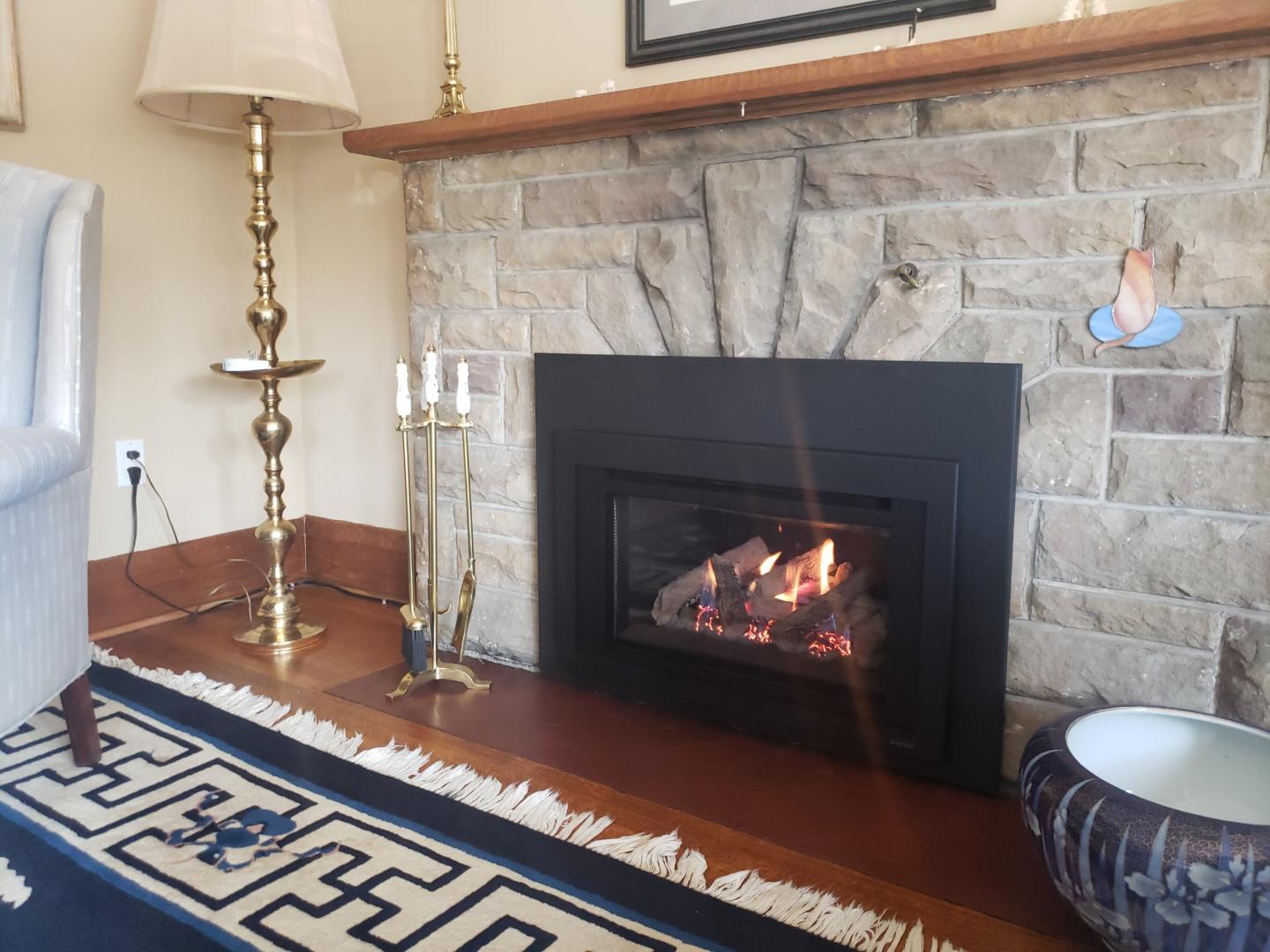 Interested in learning more about our services and products? Call us!
Get in touch with us for top quality services around Toronto, York, North York, Etobicoke, High Park Junction, Annex Beach and Mississauga.
L.B. Heating & Air Conditionning is committed to ensuring that the collection and processing of data carried out by our
lbheating.com
site complies with the General Data Protection Regulations (GDPR) and the Data Protection Act. To know and exercise your rights, particularly concerning the withdrawal of consent to the use of collected data, please consult our
privacy policy