From single-family homes to large-scale apartment complexes, L.B. Heating & Air Conditioning helps you find high quality boilers that are easy to use and optimized for comfort while maximizing energy savings. Call us today for details.
What should you be looking for in a High Efficiency Boiler?
Quality of product.  More so than furnaces, a boiler's material quality is paramount for the expect longevity of your new equipment. Today's boilers are modulating and condensing gas appliances. The condensing water is very acidic and will over time have an effect on the boiler's heat exchanger. Modulation will assure that the Boiler works consistently at the Dewpoint. That is why when looking at a High Efficiency boiler you must consider the quality of the material in the boiler. The Grade of Stainless Steel the manufacturer uses for their heat exchanger will predicate how long the appliance will last. It even sometimes shows in their warranty.
Technical support is essential. Some of these new hybrid High Efficiency Gas boiler systems can be quite sophisticated. And every once in a while, even the most learned technician needs a "second pair of hands". Support from the manufacturer through a technical support line is a life saver when the technician is stumped. Look for a manufacturer located with staff and a headquarters in Ontario before you decide on your new Boiler. Because Parts if needed are always available within a reasonable amount of time to make sure you, the homeowner, are not left out of the cold. 
Today's boilers are sophisticated appliances but they don't have to be difficult to use. A user friendly control should be easy to use even for the less tech savvy homeowner.
Another important factor in choosing a High Efficiency Boiler is Outdoor Reset. Many contractors skip this essential accessory because they either don't understand it or undervalue its importance. Without it, your new Boiler is not going to work as promised and the homeowner is being robbed of an essential component.
We stock all the best brands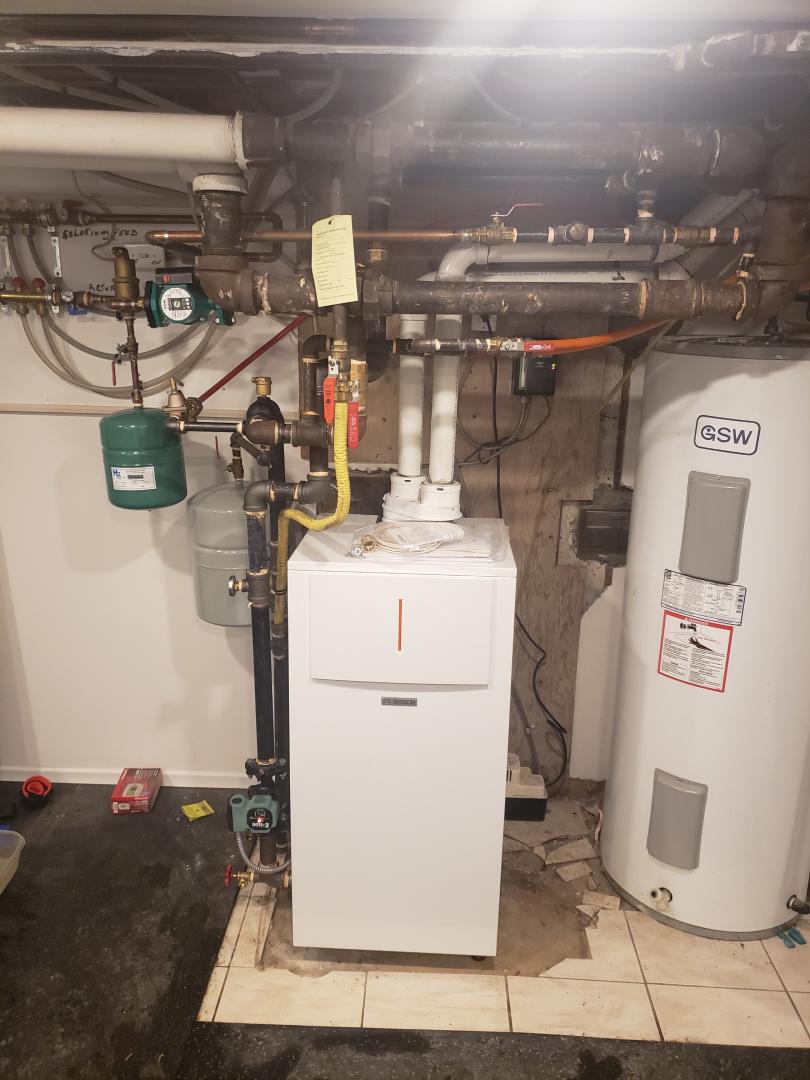 Furnaces
Boilers
Fireplaces
Humidification
Central Air
Hot Water
Over 4 decades of experience
Trained and qualified professionals
Dedicated and organized team
Flexible services
Toronto
York
North York
Etobicoke
High Park
Parkdale
The Junction
Annex
Beach
Mississauga
Bloor West
The Kingsway
Knowledge and Experience Matters
When choosing a Contractor to install your new High Efficiency boiler, you've got to do your homework. Ask the contractor how many of these have they installed. How has they kept up with the changes in the equipment?  
Replacing your current boiler is not simply just retrofitting a new boiler. The contractor has to know the system before they install the boiler.  That means calculating not only how many rads in the house but WHAT KIND of rads are in the house. They have to know if there are different systems in the house like radiators and/or in floor heating. They must consider the GPM of the water flow to know how to pipe the new Boiler to your system.
Why is this important?  Because the number one complaint by homeowners is my boiler doesn't work. But the truth in many instances it isn't the boiler but they method of installation that inhibits the boiler's proper operation. That is why you want LB Heating. We know boilers. Heck, in the Junction, we like to say every second house is hot water heated.
We know boilers; just ask us.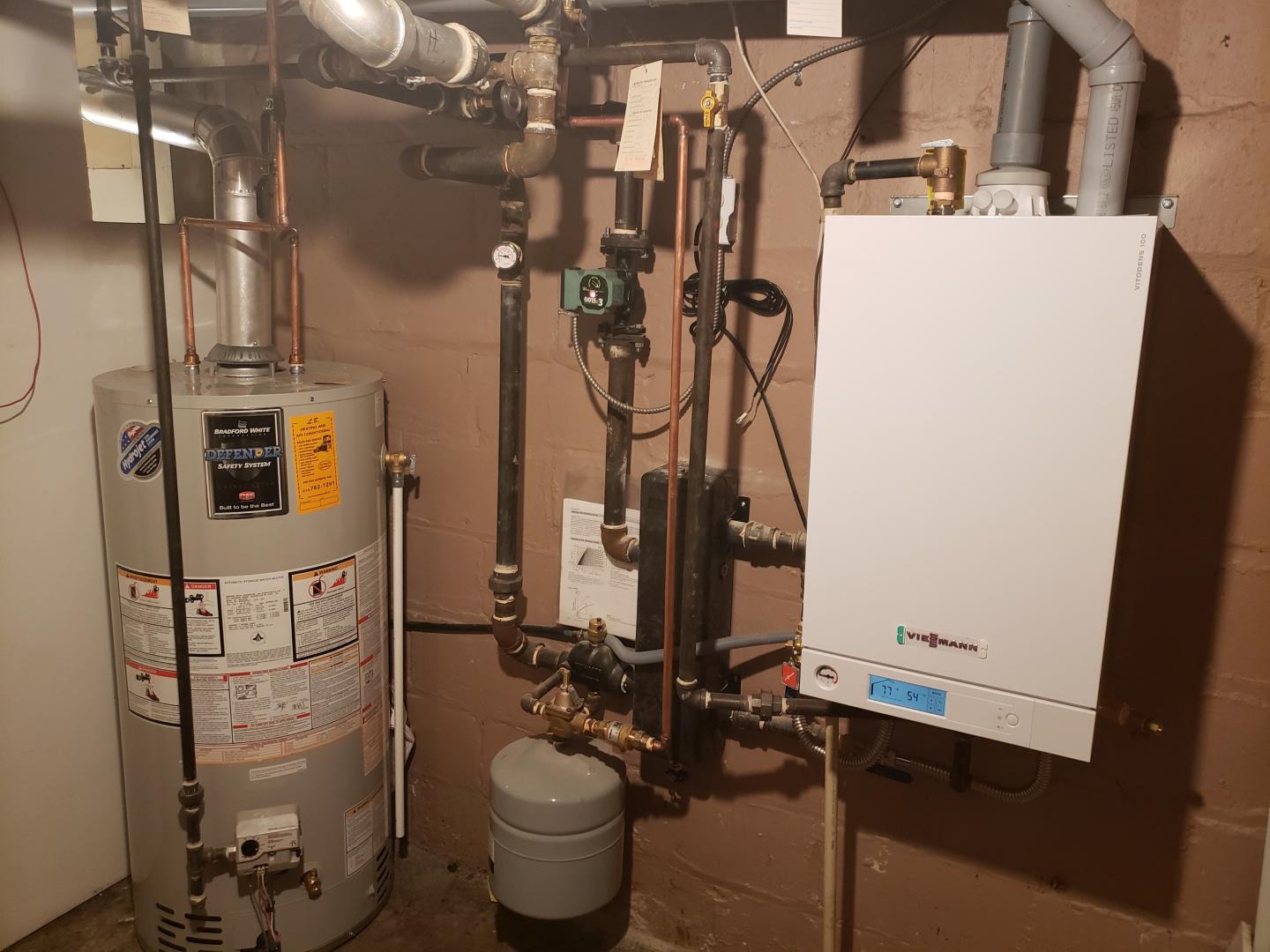 Interested in learning more about our services and products? Call us!
Get in touch with us for top quality services around Toronto, York, North York, Etobicoke, High Park Junction, Annex Beach and Mississauga.
L.B. Heating & Air Conditionning is committed to ensuring that the collection and processing of data carried out by our
lbheating.com
site complies with the General Data Protection Regulations (GDPR) and the Data Protection Act. To know and exercise your rights, particularly concerning the withdrawal of consent to the use of collected data, please consult our
privacy policy